FilmFix
challenge
How do you design a cash register system that works fast but can be understood and operated easily?
project description
The system is based on a cinema located in Schwaebisch Gmuend. The selection meets the real requirements. In a preliminary talk with the cinema operator, we received the information that the staff changes frequently. For that reason, training must be simple.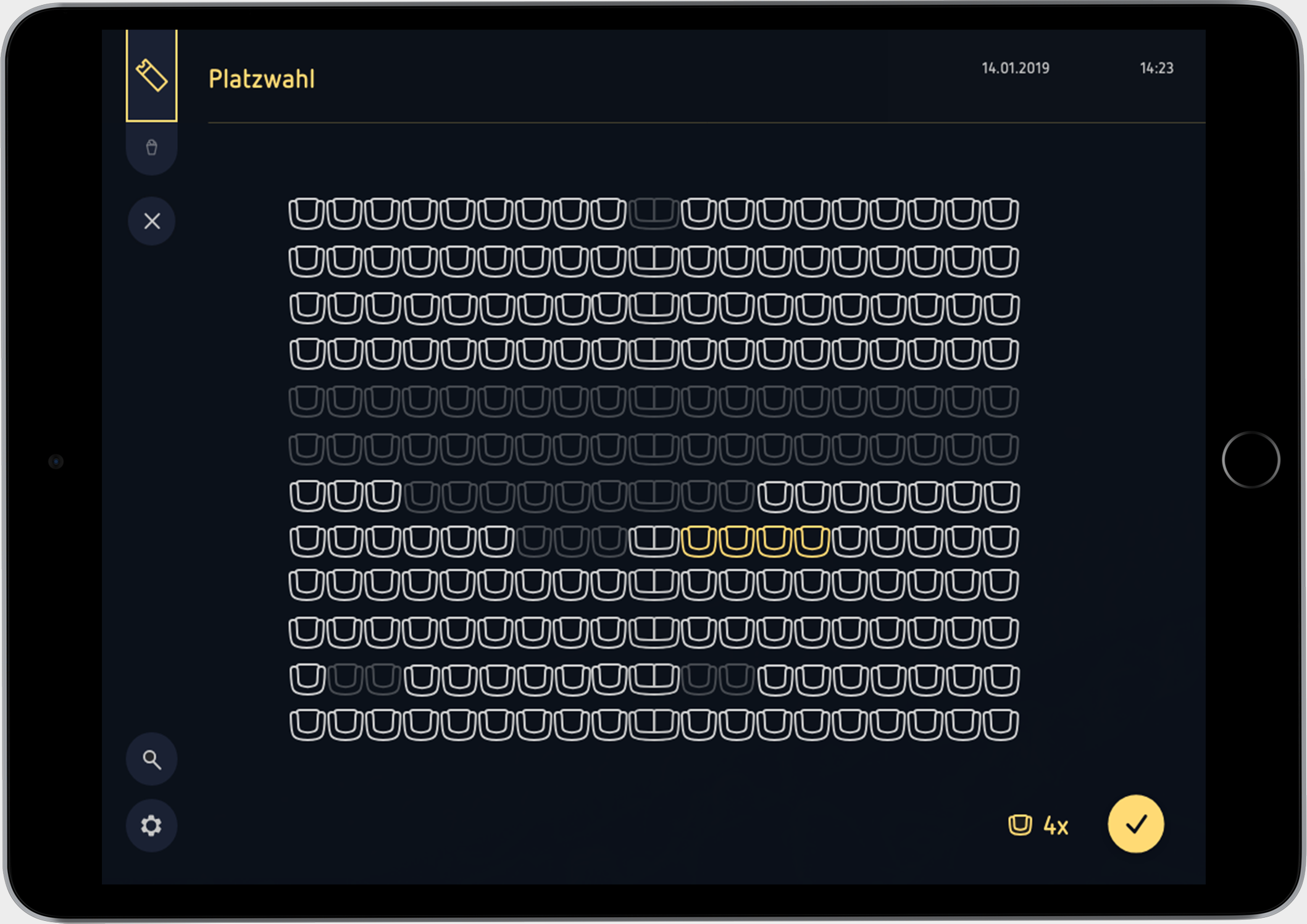 image: in app determination of the seats
concept
A freely operable system, with partly guided procedures, was our solution. If you are within the three main applications, you can always change flexibly to add or correct something. You can also find important controls for all three categories in each screen. In less common use cases, such as issuing a voucher, accesses are managed by a guided system. This reduces the error rate for untrained staff.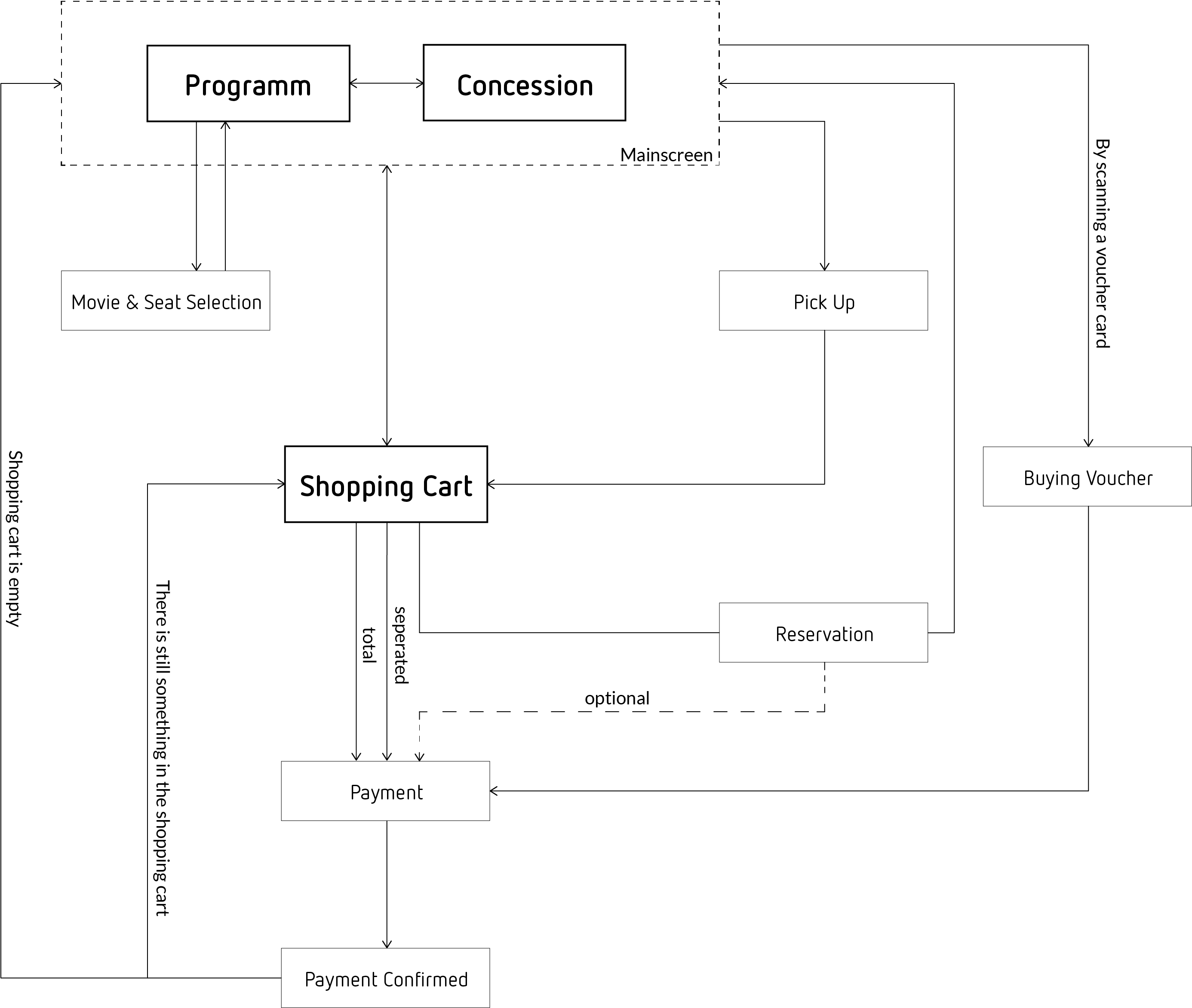 image: operational flowchart of the digital application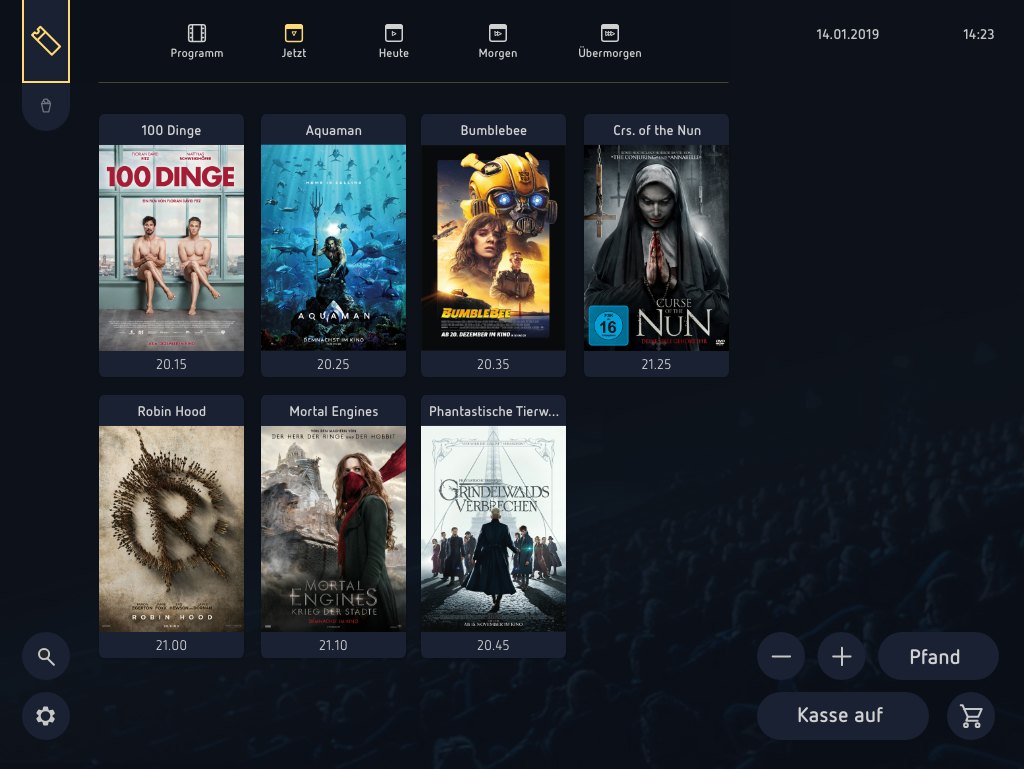 programm selection
The various menu items allow fast reservation operations.
concession
The range of products, sold by the cinema, are listed here.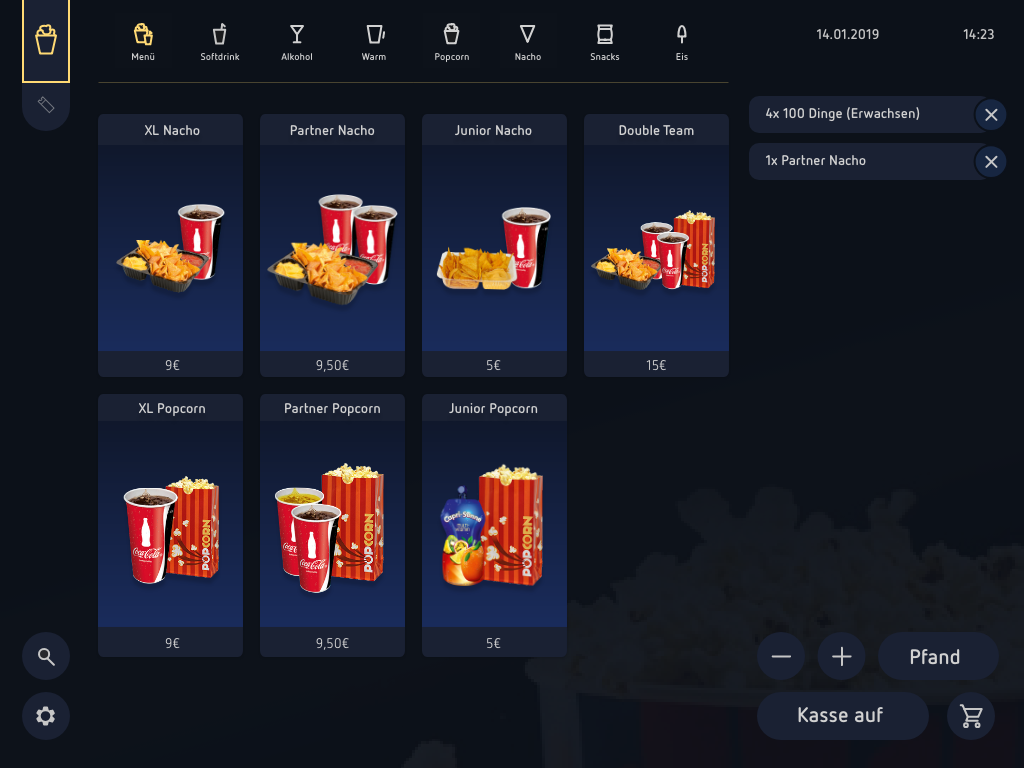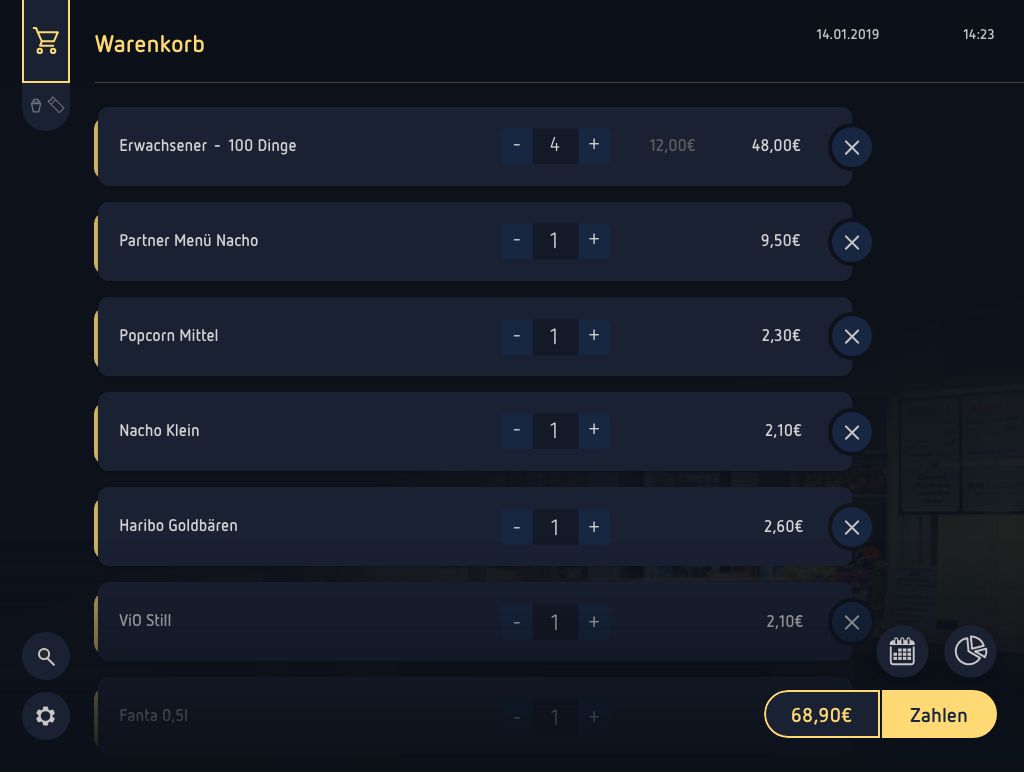 shopping cart
With the split button, one can select individual items and pay separately from the total payment. The current split amount is displayed in yellow.
user interface
We opted for a dark UI to spare the eyes of the employees in the dimly lit lobby. Furthermore, we often rely on an icon font combination to ensure and support fast workflows.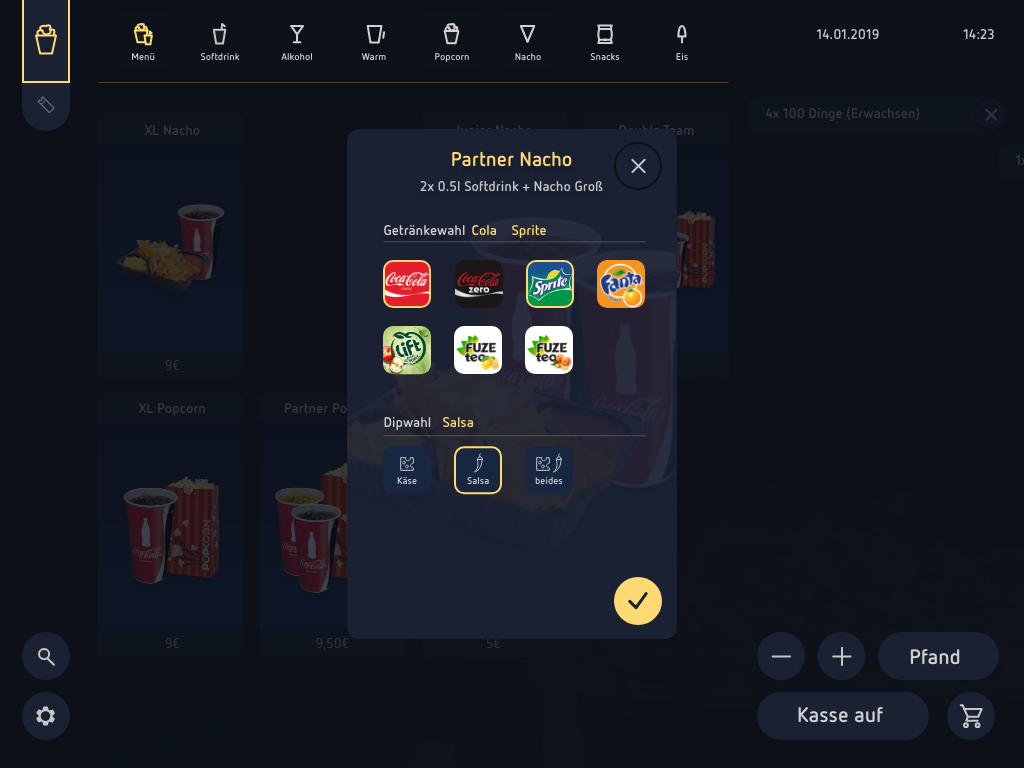 operating video
It shows how the interaction with the programm looks like.